Thank you for visiting!
Falcon Shamanic Healing & Magick
offers a broad range of shamanic and magical services, including diagnosis of spiritual and energy ailments, spirit & energy healing, extraction of negative energies, divination, spiritual counseling, and magical work for self-transformation and
changing your reality for the better
.
We're living in chaotic times. Feeling ungrounded, disconnected, or low energy is understandable. Maybe you're struggling to overcome pain, fear, or anxiety. Or maybe you're just seeking direction about your future — what's the best path forward in your relationship, career, or life? People have sought out shamans for all these reasons (and more!) only to discover that Shamanism was their path back to energy, joy, peace, and knowing.
What is Shamanism?
Shamanism is the world's oldest spiritual and healing practice dating back 40,000 years to the earliest humans, with shamans traditionally serving as tribal healers, mediums, seers, psychologists, and spiritual guides.
Shamans have existed on every inhabited continent, yet despite living oceans apart, their beliefs and healing techniques are remarkably similar, suggesting they all independently discovered a universal source of spiritual knowledge and power — a beautiful healing birthright available to all humans, including you.
From a shamanic perspective, everything in the universe is conscious, compassionate divine helpers exist all around us, and illness occurs when parts of ourselves flee due to trauma — or because energy gets lodged inside us where it doesn't belong.
Using altered states of consciousness aligned with nature, shamans travel to nonordinary reality — outside of space and time — to see where you are hurting, remove spiritual blockages from your body, retrieve parts of you that have gone missing, and bring back revitalizing healing energy and teachings from other dimensions to help you become the fuller person you were meant to be.
Science is just starting to validate what shamans have practiced for millennia. Emerging studies show that altering your consciousness can reverse disease, ease PTSD and depression, and even allow communication with nature and the greater universe at the quantum level — yet these findings barely hint at the full spectrum of shamanic knowledge and abilities.
Benefits of shamanic work include:
Spiritual detoxing for increased energy and vitality
Improved connection to your intuition and the energy all around us
Stronger resilience to emotional pain, fear, and anxiety
Grounding to help overcome disconnection or dissociation
Empowering your immune system to fight off disease
Spiritual support to help achieve goals and kick addictions
Purging your home, business, or land of negative energy or entities
Divination (fortune-telling) to gain a clearer picture of your cosmic path and purpose in the universe
Shamanism gets to the spiritual root of many mental and physical challenges without attempting to reduce or "contain" the expansive and beautiful complexity that is you. Shamanism can be used on its own, or as a powerful complement to other medical and psychological treatments.
Want to learn more? Here's a great introductory interview about Shamanism featuring Michael Harner, author of the bestselling book, Way of the Shaman.
Shamanic & Magical Services
Some of the shamanic and magical services I offer include:
Diagnosis of root cause spiritual imbalances, energy intrusions, and soul loss
Soul retrievals to return missing parts of you
Retrievals of power animals that can energize, empower, and protect
Extractions of negative energy
Re-opening your heart, to move beyond past pain & trauma
Divination to help you answer questions about your personal, relationship, or career future
Teaching grounding & psychic protection techniques for daily use
Shamanic and metaphysical counseling to overcome pain and unwanted mental patterns
Guided transitions into the afterlife, for both the living and deceased (psychopomp work)
Removal of negative energies from your home, business, or land
Magical spellwork to help you transform you and your reality
A typical healing session starts by talking. Once I understand what needs addressing, I'll use drumming and other tools to alter my consciousness while you sit or lie down.
Then with your permission, we'll use ancient shamanic techniques to diagnose root causes, remove intrusions that are contributing to mental or physical problems, return lost soul parts back to you, and fill you with power that can help ground, stabilize, cleanse, soothe, and heal.
(Some shamanic traditions use alcohol, mushrooms, ayahuasca, tobacco, or other mind-altering substances, but none of these are necessary to bring about shifts in consciousness for healing. Our own incredible minds produce all the psychedelics we need!).
If magical work is called for, I may use plants, roots, earth, crystals, charms, and other elements over hours or days to generate healing and transformative power for you. In some cases, you might also be asked to perform follow-up rituals privately at home to help anchor energy changes we make in your mind and body.
And of course, all sessions are confidential, as with any psychological, spiritual, or physical treatment.
About Me
I've studied Shamanism since 1990, training formally with the
Foundation for Shamanic Studies
since 2007. Ordained with a Master's degree in spiritual counseling, I'm currently a Parapsychology Ph.D. candidate specializing in Shamanism, healing, and paranormal abilities.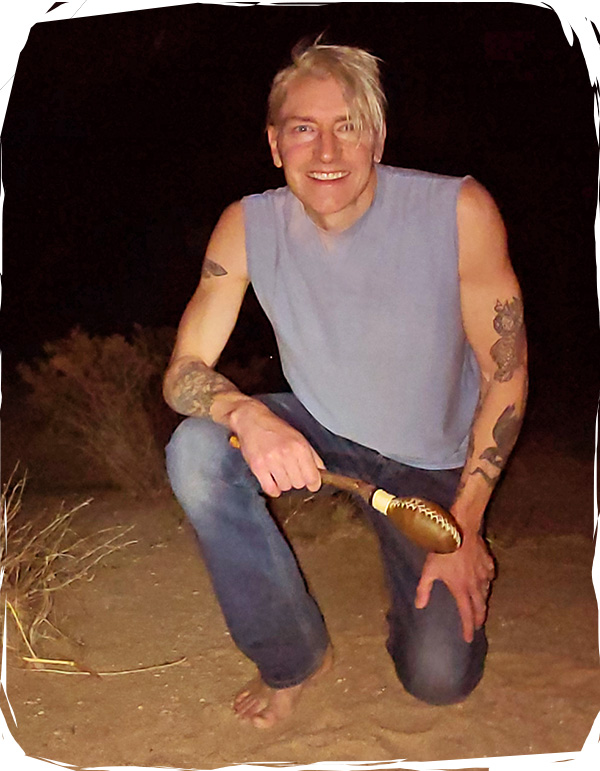 Shamanism is in my blood. I share DNA with the Sámi, my indigenous ancestors who practiced Shamanism near the Arctic Circle for thousands of years.
Like my Norse ancestors, I also practice magick, summoning power from cosmic forces that have proven to be powerful complements to Shamanism for self-transformation.
To read more about my background, click here.
Ready for Healing?
I offer shamanic and magical sessions online via the Internet. And if you live in the Los Angeles area, I also perform in-person work (Covid-19 safeguards permitting).
To get started, or find out how Shamanism might help you, just say hello!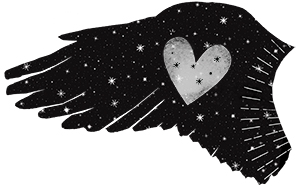 Home | Healing & Magick | Articles
Instagram | About | Contact
Disclaimers | Privacy | Terms of Use

Copyright © 2021-2022 Falcon Magick, All Rights Reserved